Ready to take a next step together?
At Nona Church we truly believe life is better together! One of our goals is to help you find your fit here and provide a space where you can walk through life alongside other people. Click "Learn More" under any of the areas below to fill out a quick form, and our team will connect with you soon!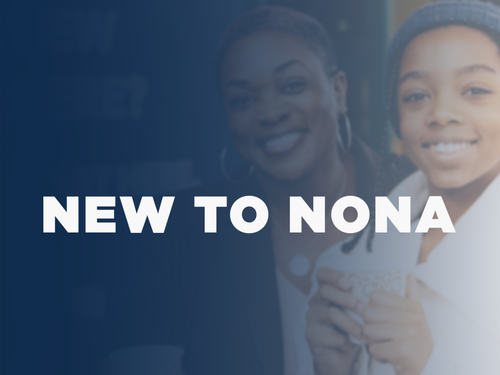 If you want to learn more about Nona Church's vision and values and connect with others who are new to our church, this is a great place to do so! You'll get to meet some of our staff and ask any questions you might have. Click below to learn when our next New to Nona gathering will be!
If you want to get further connected at Nona Church, learn about your unique talents, and join in our mission to help everyone know and take their next best step in following Jesus, this is a great place to do it! Find your fit as a volunteer through our Serve Class.
Interested in becoming a Family Member at Nona Church? Membership Class is your first step! This class will walk you through the core values, vision, and mission of Nona Church and guide you toward church membership.
Financial Peace University helps you regain control of your finances, establish a budget, and get out of debt. Click below to join this class and learn more about faith and managing your money.
Counseling
At Nona Church we believe that professional mental health counseling is an excellent supplement to your spiritual journey. We partner with several mental health counselors in the Orlando area and would love to connect you with someone we know and trust.
Internship
Are you interested in exploring more of God's design for your life within the local church? Internship may be your next step. Find out more here!
Pre-Marital Counseling
As you think about beginning life together with your partner, we want to help prepare you for the best possible marriage you can have. Learning about effective communication, healthy conflict, and each of your personalities and upbringings can help you understand each other better throughout your marriage. Click below to get connected with a premarital counselor!