COVID-19 Update | 3.18.20
Gatherings + Upcoming Events
In light of recent announcements by the
CDC
, our Governor, and the President and for the health and safety of all, beginning this Sunday, March 22 we will be moving our in-person gatherings and events online. We'll be offering Church at Home experiences with content to engage all ages. You can watch live from the comfort of your home on our website,
Facebook
, or
YouTube
on Sundays at
9:00 a.m
. We're also excited that our NonaKids team is creating an online experience for your kids, so they'll be able to continue to take their next step in following Jesus!
While we may not be able to connect in-person we're excited you'll be able to continue to connect relationally through our virtual community groups meeting via Zoom. We've invested in a fully virtual infrastructure that will help you connect with you community groups and meet at your normal time. And, we're taking this opportunity to introduce Virtual Meet-Ups. These digital classes are opportunities for you to grow in your faith. Our staff will be facilitating discussions on pertinent topics and we'll get to hear from Pastor Collin and Stacey as they launch a podcast called, "Parenting in a Pandemic."
While saddened that we will not be able to gather physically for Sunday services, we believe the health and safety of our community is a top priority. We're grateful for technology and for the opportunity to worship together even from afar. We will be worshipping and gathering in community online for the foreseeable future and will let you know when we can gather in person once again. Thank you for your understanding, flexibility, and cooperation as we navigate this together!
This page will be serve as our central hub for all things virtual in this season so be sure to check it regularly!
We are excited to worship with you! This is pretty different than a normal Sunday morning, so we invite you to embrace the newness with us as we engage with the service and each other in a new way. We encourage you to comment and share your thoughts throughout the service as our team will be engaging with you there as well. Our NonaKids team is also creating a online experiences for your kids, so they'll be able to continue to take their next step in following Jesus!
Hey parents! We miss seeing your kids on Sundays! We are praying for you and we care about how you're family is doing in your heart and your mind. We want to make sure that your kids can still see some of your NonaKids leaders and continue to learn about Jesus, so each week we'll provide you with a video, worship songs, and even an activity. We are so excited for you to learn the truth of who God is as you watch NonaKids Church at Home each week!
Looking for some uplifting truth to pour into your heart and mind? It's really easy to get caught up in the stress and tension of everything that's going on. Check out our latest playlist on Spotify and combat those thoughts and feelings of worry and anxiety!
Dwell Bible App + Devotionals
As a church family, we will be listening through the Psalms together using Dwell, an audio Bible app. Starting Monday, March 23, we'll begin the "Through the Psalms" 30-day listening plan. We're gifting you a free Dwell account as we listen through the Psalms together! To set up your account and start listening, just follow the link below. During the week, our staff will also be posting video devotionals on the Psalms to which we're listening so that we can process God's Word together. You can get that link below as well!
On Monday nights, you're invited to join in our Dwell Debrief to process together what we've heard in the Psalms listening plan. This will be a guided discussion facilitated by our Gatherings & Mission Director, Andrew Axsom, in which we will look a little closer at a psalm or two from the past week's listening plan, share what God's been teaching us in the Psalms, and have space for a brief Q&A on the psalms from the past week. Email
[email protected]
to get connected with the Zoom meet-up.
Join Pastor Collin and Stacey for a podcast "PARENTING IN A PANDEMIC," every Sunday night at 8pm, beginning March 22. As parents of four kids and with full-time jobs outside the home, they know there is a lot of worry and concern for a lot of families in our community. So, they're excited to share some insights on working remote, interview some awesome experts who can help us set successful rhythms, and share some resources to help you maximize this unique moment with your kids.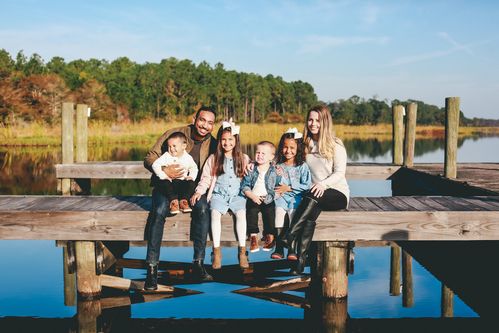 The Covid-19 outbreak has created many areas of uncertainty in the lives of people worldwide. While there are many questions that don't have answers at the moment, as a church we remain confident in God's sovereign plan and grace. In addition, we also recognize that we have a great opportunity before us to love people well and point them to Jesus. If you find yourself in the low risk category for Covid-19, here are some ways for you make a lasting impact by coming alongside organizations helping out the local community.
Need Prayer or Have a Need?
We'd love to hear how we can serve you best in this time! Fill out the form below.