COVID-19 Update | 5.18.20
Gatherings + Upcoming Events
As we continue to monitor announcements by the
CDC
, our Governor, and the President we will be continuing our in-person gatherings and events online. We'll be offering Church at Home experiences with content to engage all ages. You can watch live from the comfort of your home on our website,
Facebook
, or
YouTube
on Sundays at
10am.
We're also excited that our NonaKids team is creating an online experience for your kids, so they'll be able to continue to take their next step in following Jesus!
While we may not be able to connect in-person we're excited you'll be able to continue to connect relationally through our virtual community groups meeting via Zoom. We've invested in a fully virtual infrastructure that will help you connect with you community groups and meet at your normal time. While saddened that we will not be able to gather physically for Sunday services, we believe the health and safety of our community is a top priority. We will be worshipping and gathering in community online for the foreseeable future and will let you know when we can gather in person once again. Thank you for your understanding, flexibility, and cooperation as we navigate this together!
This page will be serve as our central hub for all things virtual in this season so be sure to check it regularly!
We are excited to worship with you! This is pretty different than a normal Sunday morning, so we invite you to embrace the newness with us as we engage with the service and each other in a new way. We encourage you to comment and share your thoughts throughout the service as our team will be engaging with you there as well. Our NonaKids team is also creating a online experiences for your kids, so they'll be able to continue to take their next step in following Jesus!
Hey parents! We miss seeing your kids on Sundays! We are praying for you and we care about how you're family is doing in your heart and your mind. We want to make sure that your kids can still see some of your NonaKids leaders and continue to learn about Jesus, so each week we'll provide you with a video, worship songs, and even an activity. We are so excited for you to learn the truth of who God is as you watch NonaKids Church at Home each week!
Looking for some uplifting truth to pour into your heart and mind? It's really easy to get caught up in the stress and tension of everything that's going on. Check out our latest playlist on Spotify and combat those thoughts and feelings of worry and anxiety!
Join Pastor Collin and Stacey for a new podcast "PARENTING IN A PANDEMIC." As parents of four kids and with full-time jobs outside the home, they know there is a lot of worry and concern for a lot of families in our community. So, they're excited to share some insights on working remote, interview some awesome experts who can help us set successful rhythms, and share some resources to help you maximize this unique moment with your kids.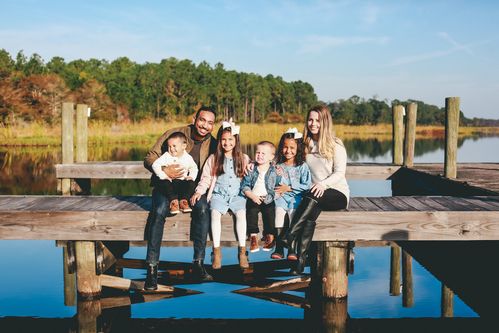 Dwell Bible App + Devotionals
As a church family, we'll be listening to the Bible together using Dwell, an audio Bible app. We're gifting you a free Dwell account as we listen through God's Word! To set up your account and start listening, just follow the link below.
The Covid-19 outbreak has created many areas of uncertainty in the lives of people worldwide. While there are many questions that don't have answers at the moment, as a church we remain confident in God's sovereign plan and grace. In addition, we also recognize that we have a great opportunity before us to love people well and point them to Jesus. If you find yourself in the low risk category for Covid-19, here are some ways for you make a lasting impact by coming alongside organizations helping out the local community.
ForNona Bingo is a way our church family can be For Nona in the midst of the global pandemic. We've made it easy! On this Bingo board we have compiled a list of various ways you can practically support our local community and love your neighbors well. If we know anything, it's that there are countless needs in the community and individual's lives right now - what could it look like for you to commit to making a difference in a tangible way be getting a bingo?
NonaMen + NonaWomen Communities
Both NonaMen and NonaWomen are still meeting weekly on Zoom! Our men's meetings happen on Tuesday mornings (6:30am) and evenings (7pm). Our women's meetings happen on Wednesdays in the morning (6:30am) and evening (7pm). Contact person below if you're interested in getting connected to either study.
We miss being with you weekly! We miss chatting at the refreshment table, in the lobby, and in the gym between services. We know that many in our church family are a part of a community group and continuing to connect with one another. If you're not currently in a group, and are looking for a way to consistently connect with your church family, we're excited to offer brand new Community Groups. These groups will be held exclusively over Zoom and will meet weekly to fellowship with one another.
Noontime Coffee Conversations
Hop in with Ann Albin on Wednesdays for only 35 minutes (12:00-12:35 p.m)! Join as we unpack and apply truth together. Email
[email protected]
m for the week's verses ahead of time, as well as for the link to join the Zoom call. Feel free to join any week!
Financial Peace University
Financial Peace University is a 9-week class that starts you on your journey to never worry about money again. Based on biblical principles, you will learn how to budget, pay off debt, save, invest for your future, and give generously. Think of it as a crash course in how to win with money! Email
[email protected]
with any questions.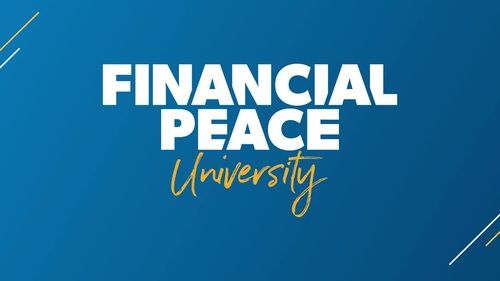 Need Prayer or Have a Need?
We'd love to hear how we can serve you best in this time! Fill out the form below.