We are privileged to partner with your family as you take your next best step in following Jesus and growing with your relationships with God and others.
Check out what we're doing in our children's spaces on Sunday mornings to keep you and your family safe!
We are offering NonaKids during our in-person worship gathering as a first-come, first-serve basis in order to adhere to CDC recommendations, our Toddler, Preschool, and Elementary spaces will have limited capacity. There will also be special seating around tables for parents and children to worship together in the auditorium. There will be temperature checks for both kids and volunteers and all children 3 years and up will be required to wear a face mask.
If you're not ready to return with your children yet, we are continuing to produce quality video content that drops each Sunday including a Bible teaching story and worship. If you'd like to receive a simple activity to help make the big idea stick, be sure to email our team at
[email protected]
We are so excited for you to learn the truth of who God is as you watch NonaKids Church at Home each week!
Through songs, crafts, story-time and play preschoolers learn that God loves them and the Bible is a practical guidebook for life. We provide at-home devotional materials that you can use throughout the week to talk to your children about God.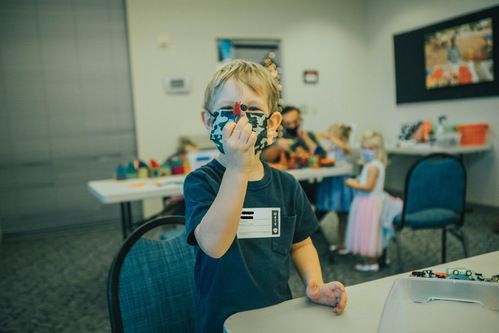 For the big kids, we learn about God through fun-filled, interactive experiences led by devoted leaders. In small groups, we focus on building friendships and learning how the Bible applies to our everyday lives.
Child dedications are a commitment made between the child's family and their church family, to raise their child in an environment where they can know, and have a relationship with Jesus Christ.
Whether you're a student or a parent, you can make a difference in the lives of kids each week. When you volunteer with NonaKids, you are training tomorrow's superheroes, and transforming your own life as you watch them grow into who God has created them to be. Check out this video to learn more about what volunteering with NonaKids is like!
We'd love to hear from you. Fill out the form below to get started.