NonaKids is dedicated to connecting kids with God in a fun and safe environment. We are privileged to partner with your family as you take your next best step in following Jesus and growing with your relationships with God and others.
Through songs, crafts, story-time and play preschoolers learn that God loves them and the Bible is a practical guidebook for life. We provide at-home devotional materials that you can use throughout the week to talk to your children about God.
For the big kids, we learn about God through fun-filled, interactive experiences led by devoted leaders. In small groups, we focus on building friendships and learning how the Bible applies to our everyday lives.
Whether you're a student or a parent, you can make a difference in the lives of kids each week. When you volunteer with NonaKids, you are training tomorrow's superheroes, and transforming your own life as you watch them grow into who God has created them to be.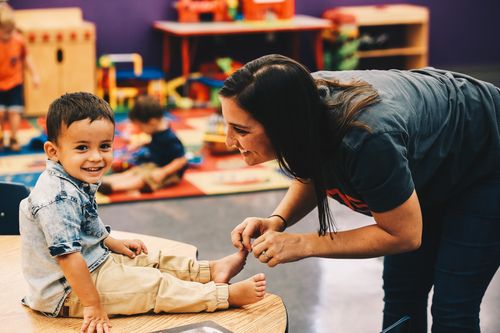 We'd love to hear from you. Fill out the form below to get started.