Ready to take a next step with God?
We would love to be part of the next step you take on your journey with God, no matter where you're starting from! Simply click "Learn More" under any of the areas below to fill out a quick form, and our team will connect with you soon!
Alpha
Alpha is a series of weekly group sessions exploring the Christian faith. Each session leans into a different question about faith and is designed to create open, honest conversation. Bring your doubts and questions—everyone is welcome in this exploratory space!
Baptism
Is baptism your next best step in following Jesus? We would love to connect with you and guide you in what baptism can look like for you!
Mentorship
Mentorship is a one-to-one or one-to-few relationship where mutual learning and friendship happens on a foundation of following Jesus. Register here to get connected with another believer and begin your mentoring journey!
Community Groups
At Nona Church we believe that circles are better than rows for deeper learning and connection. Click below if you're interested in finding consistent, intentional community through a Community Group.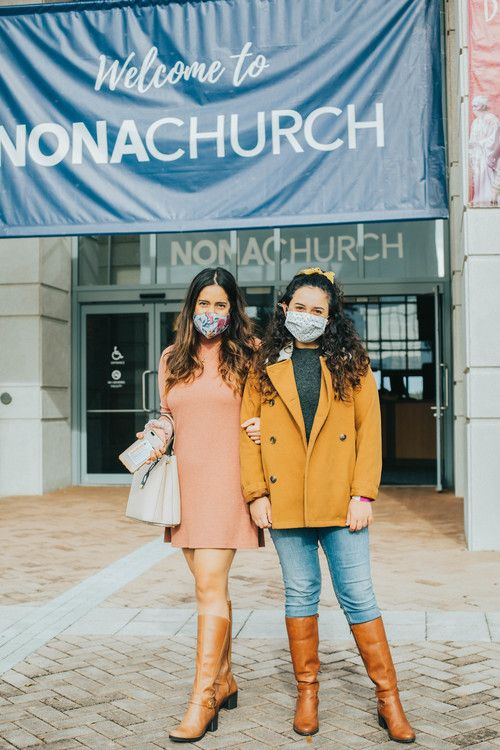 NonaWomen
Come alongside other women at Nona Church in the study of God's word and development of intentional community. Click below to get connected through NonaWomen!
NonaMen
Join other men at Nona Church in authentic conversations about life and faith. There are gatherings each Tuesday morning and evening via Zoom. Click below for more information on how to join!
Book Clubs
Book Clubs are the perfect place to read about and discuss specific topics related to faith. Click for more information on when our next Book Club will take place!
Questions?
Do you have questions about faith or walking in the way of Jesus? We would love to connect you with someone from our team!
Wednesday's 35
Interested in jumping in on a deep, fun, conversation-packed journey through the Bible? Each Wednesday at 12pm for only 35 minutes a week hosted by Ann Albin.