Ready to take a next step in helping others?
Serving others in our community, city, and world is a value that we consistently practice here at Nona. There are a variety of service opportunities for you, your family, and your community group to participate in. Click "Learn More" under any of the areas below to fill out a quick form, and our team will connect with you soon!
Serve Day
As a church we organize two Serve Days each year: one in the summer (Summer Serve Day) and one in the fall (Be Rich Serve Day). They include a variety of service projects around our community you can sign up for to help make a difference!
Community Partners
Nona Church has community partners that we work with and help on a continual basis. Through the generosity of our church family we're able to provide support for organizations that are already doing good work to make a difference. Click below to view a list of these partners and learn how you can get involved.
Community Response Team
Many of our community partners experience shortages in help, food, and supplies. If you as an individual or family would like to serve and help meet some needs of these organizations in our community, this team is where you can do so!
Values & Serving
Nona Church has five missional values that direct us in what global ministries and missionaries we support. Click to learn more about our NonaGlobal team and if serving with us is the next best step for you.


Missionary Care & Sending
Nona Church partners with and sends missionaries around the globe so that people from every people group can know and experience the love of Jesus. Learn more about how you can support them!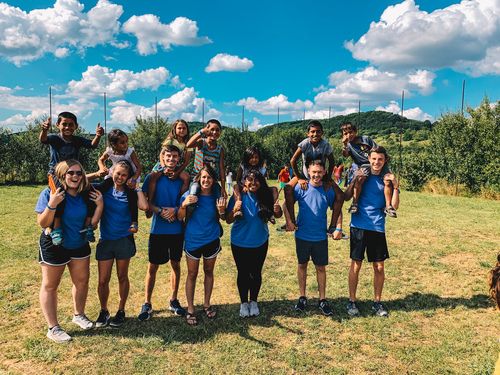 Short-Term Trips
Nona Church sends short-term teams to serve long-term missionaries and local churches around the world. Click below if you're interested in joining a short-term missions team.